One-half million children in the US have some form of cardiac problem; 1 in 100, and approximately 9,500 of those children (under 18 years old) experience sudden cardiac arrest (SCA) each year.
Undetected Heart Conditions Claim the Lives of OVER 7,000 Kids Every Year
Through Strategic Partnerships, Strive has Contributed to Testing over 15,000 Kids for Undiagnosed Heart Conditions!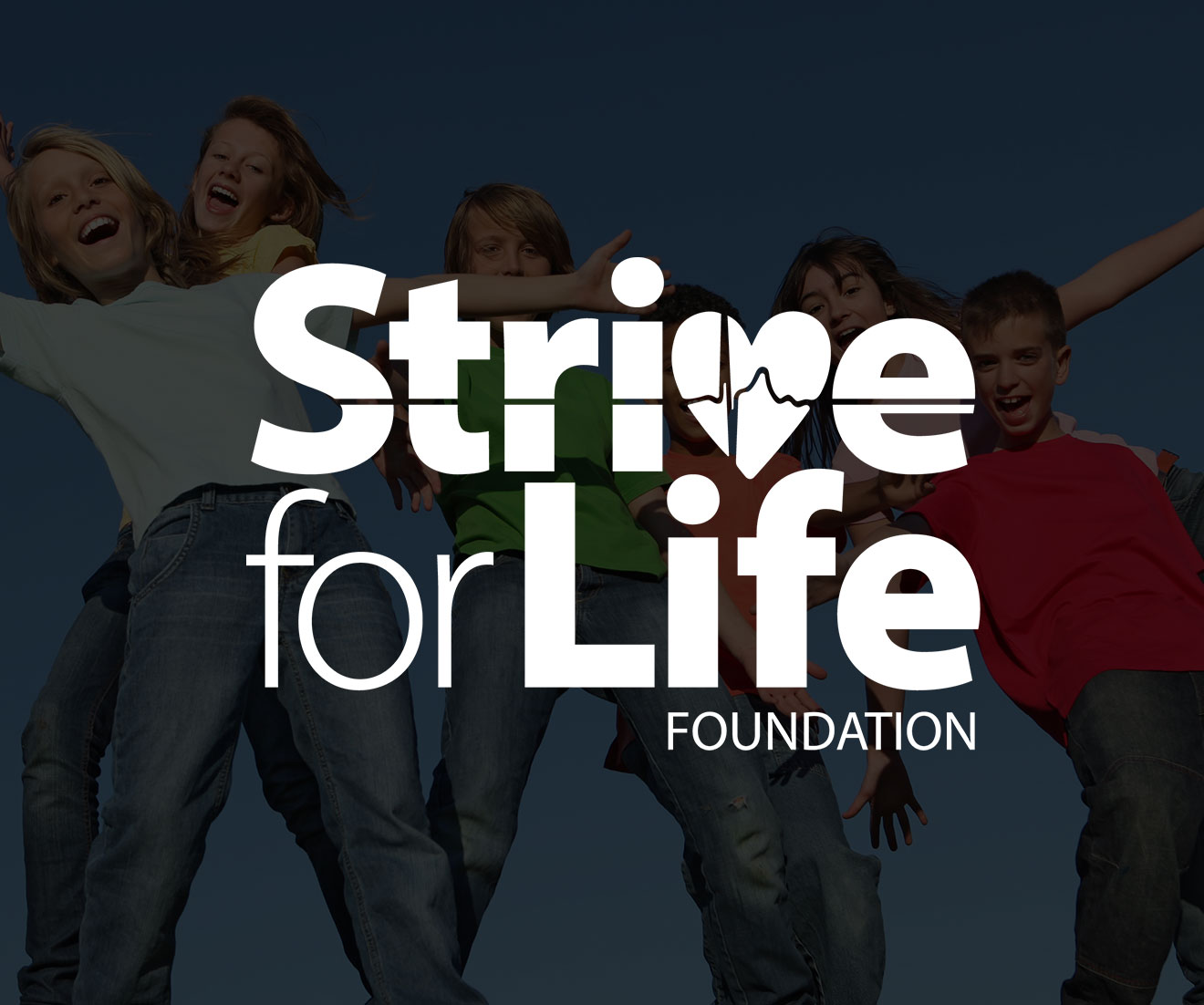 At Strive for Life, we are driven by a mission of protecting the health and well-being of our children and youth. We understand that undetected heart conditions can drastically impact young lives – this is why we work hard to ensure no child will be denied access to necessary cardiac testing due to financial constraints.
Strive for Life's current strategy is to sponsor heart screenings for youth ages 8 to 18. This sponsorship provides financial assistance that helps offset the cost of testing. LEARN MORE
Be a MEMBER OF
Our Community
The Strive for Life Foundation is looking for some new active members to join our team. Contact us today out if you're interested in learning more about our cause.
Delve further into the Strive for Life Foundation to gain insight into our non-profit operations, our partnerships and affiliates, and the enduring impact we continue to make in our community.
Let's delve into the statistics supporting our assertions. These figures underscore the scale of this issue and emphasize the pressing demand for comprehensive screening and early detection initiatives.
Our Strive for Life events play a pivotal role in our mission to raise funds and awareness for heart testing in children and youth, directly contributing to the well-being of our young generation through community participation.

Michael Catterson
Jenks High School | Tulsa, OK
Head Athletic Trainer
"ATS was great from start to finish in the services they provided. From our initial meeting and the planning process, David and his staff were easy to work with. Before and after the event, we received nothing but positive feedback from the parents of our student-athletes. Being able to offer these services at a reasonable price was a big selling point for our parents. I would 100% recommend this service to any of my colleagues."


Angie
Mother
"I wanted to send a note about my daughter Grace. She had open-heart surgery to fix a half-dollar-size hole in her heart at Children's Mercy. Every surgeon and cardiologist we talked to said she needed a transplant in 4 to 5 years because of the damage done to her heart by the hole. Your test saved her life, and we are forever grateful. We will be advocates of this testing continuing. If there is anything we can do to help, please let us know."


Matt Johnson
Shawnee Mission School District
Athletic Director (Former)
I enjoy working with David and Eric from ATS. The service they provide is necessary, credible, and, to be honest, lifesaving. ATS performs these simple and non invasive tests in a secure and stress free manner at a fraction of the cost of having them done through your doctor. And what you get in return is a level of peace of mind that you can't put a price tag on. I believe this to be a service that every school in America should take advantage of.


Margie
Mother
I brought my three children to your ATS HeartCheck on January 9, 2018. The tests detected an ASD in my 10 year-old daughter's heart.  Due to the ATS Heart Check testing, we were able to catch the ASD early enough, and Children's Mercy Hospital performed a surgical procedure too implant a device to repair the hole in her heart.  My daughter is doing great! As I've told our family and friends, who are now scheduling their children for the screening, for 30 minutes and the cost of a pair of good running shoes, the testing is well worth it!

HEART TESTING FOR CHILDREN
Obtaining vital testing for your child is now incredibly convenient, streamlining registration, locating a testing site, and providing you with peace of mind. Here's how to make it a reality!
Choose Your State + Nearest Testing Location!
Choose Appointment Time + Date per Child!
Provide Parent/Guardian Info per Child!
Complete Payment for Appointment(s)!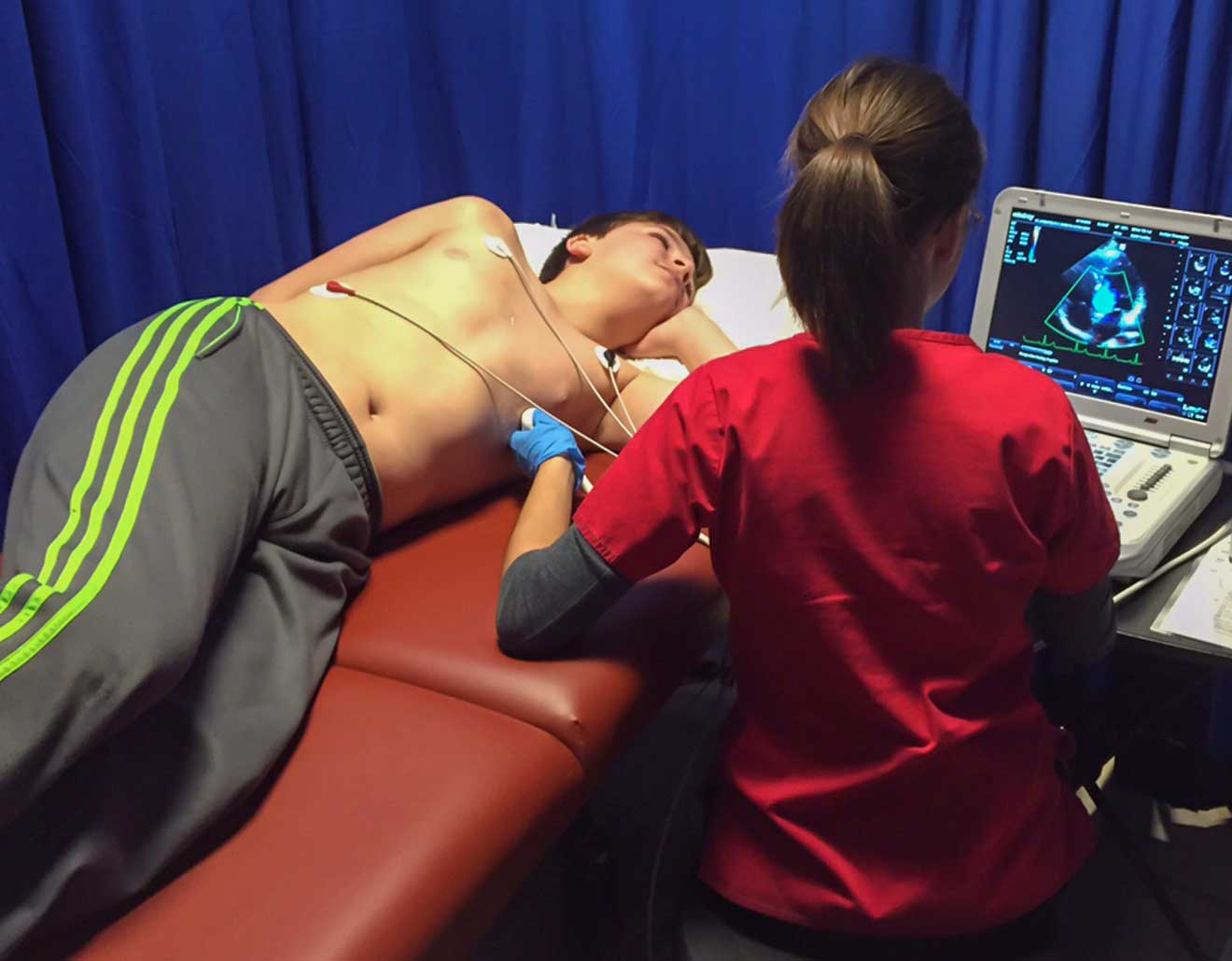 At Strive for Life Foundation, we invite passionate individuals to join our mission and help us make a difference. If you have the ambition to contribute towards creating positive change in your community – reach out today!
Don't hesitate to contact us directly via email at info@striveforlife.org or connect with us to discuss your specific interests in getting involved. We'll happily set up a call to explore your desire to participate further.