Strive for Life : Serve for the Cause Volleyball Tournament
Join us as we Serve for the Cause on behalf of the Strive for Life Foundation Volleyball Tournament, Saturday August 18th, 2018.
This year's tournament will include a live DJ, a kids corner with a face painter, full cash bar and menu, as well as raffle items and merchandise for purchase.
In addition to having some great fun, you can help in our mission of promoting health and wellness for today's youth through healthy heart screenings.
Have a business or brand you want to market? Various tax deductible sponsorship opportunities are available. For more information regarding these opportunities, please visit our website at Serve for the Cause.
Individual and team tickets available. Enjoy a great day of fun that benefits kids and families in your local community.
Strive for Life Foundation, working in conjunction with Athletic Testing Solutions (ATS HeartCheck), has sponsored over 7,000 complete heart assessments for youth throughout the Kansas City Area. Local cardiologists review each screening which has discovered over 500 youth with a heart related issue requiring follow-up.  These kids often have NO prior symptoms and the standard sports physicals or wellness visit does not provide any sort of an in depth look into the heart health of the child.  The screenings Strive for LIfe sponsor include an echocardiogram and EKG and our screening partners only work with pediatric cardiologists.  Athletic Testing Solutions is changing the youth heart screening standard.  It is our mission "To raise funds and awareness of heart conditions in youth and to provide financial assistance to families in need" helping ensure that regardless of a families ability to pay, everyone has an equal right to make sure their child is heart safe.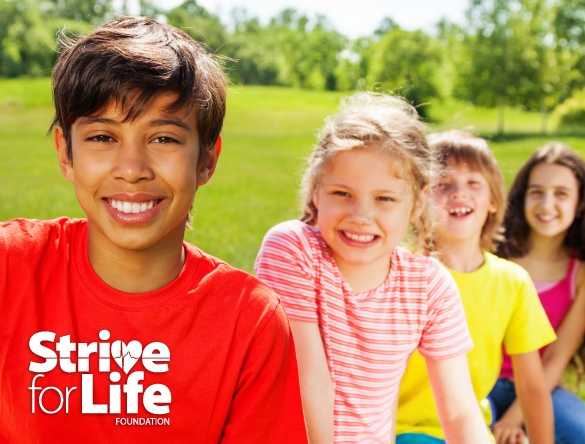 Strive for Life : Strive Angel
By donating to the Strive Angel Campaign, you will be funding a life-saving heart screening for one individual. As we continue to educate & fight against unforeseen cardiac abnormalities, our goal is to leave no child behind.
Contributions to the Strive Angel Campaign assures that any child or youth that does not have the necessary means for a proper heart screening, will be provided for. A single donation could change the landscape of one person's life forever. Join us as we continue the fight to save lives & Become a Strive Angel Today!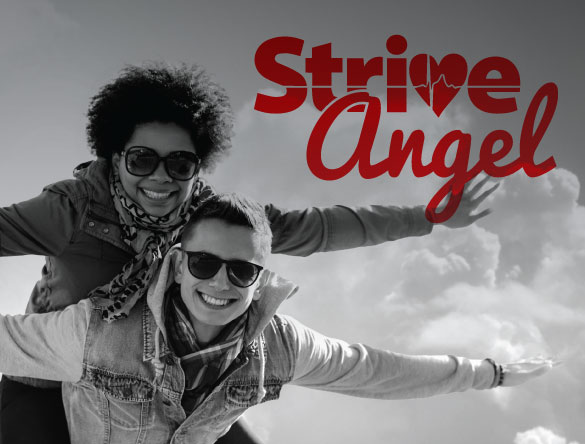 Strive for Life : Beats for Beats Annual Event
Please join us for Strive for Life Foundation's 3rd Annual Beats for Beats Event! This years' event will be held again in Kansas City's premier event venue, Faultless Event Space, in downtown Kansas City's West Bottoms. Beats for Beats will be held February 9, 2018, from 7:00-11:00 p.m., at 1009 W. 8th Street, Kansas City, MO 64101. We need your help to keep our youth healthy and heart safe! Join us on February 9, 2018, or make a tax deductible contribution to Strive for Life Foundation. We invite you to reach out to us with any questions concerning cardiac risk in our youth and what more you can do to support Strive for Life Foundation. Feel free to contact me at robert.hammeke@dentons.com or 913.909.8828.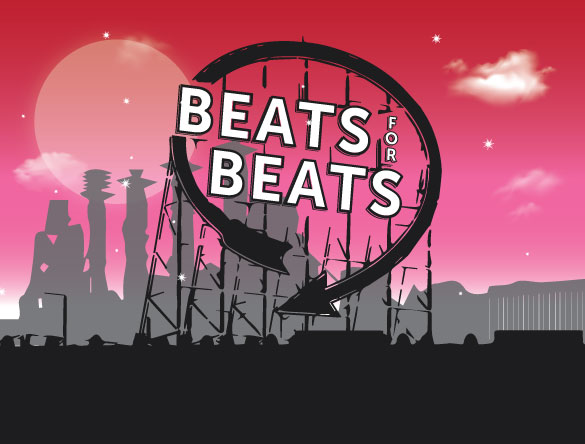 Strive FORE Life Golf Tournament
Come hit the links for a Great Cause at the Strive for Life 2018 Golf Tournament.This year's tournament will include a SILENT AUCTION and will be held at Deer Creek Golf Course, 7000 W 133rd St | Overland Park, KS 66209. In addition to having some great fun, you can help in our mission of promoting health and wellness of today's youth through education, health screenings and preventative health services.
HAPPY Heart

Cocktail HOUR
Strive for Life : HAPPY Heart Cocktail HOUR
Join us for this special event, as we attempt to bring more awareness of the importance of proper cardiac screening and testing for all of our local youth. We get together once a quarter for a happy hour with members and new friends. The intent is not only spread the word awareness but also to mingle and to know new people.